You give a significant period of time of your life to pursue an occupation to progress personally, professionally, and financially. To achieve the career goals you work hard to hone your talent, acquire requisite skills and develop the personality which will establish you in the league of remarkable people who have clarity and focus to make a real impact in the world through their work.
The goal of this guide is to help you create your career goals, prepare action blueprint and execute it for achieving the planned result. You can use this guide to access proven strategies, tools and result-driven actions that will free you from randomness and uncertainty. You'll be guided to discover what you want and how to get there.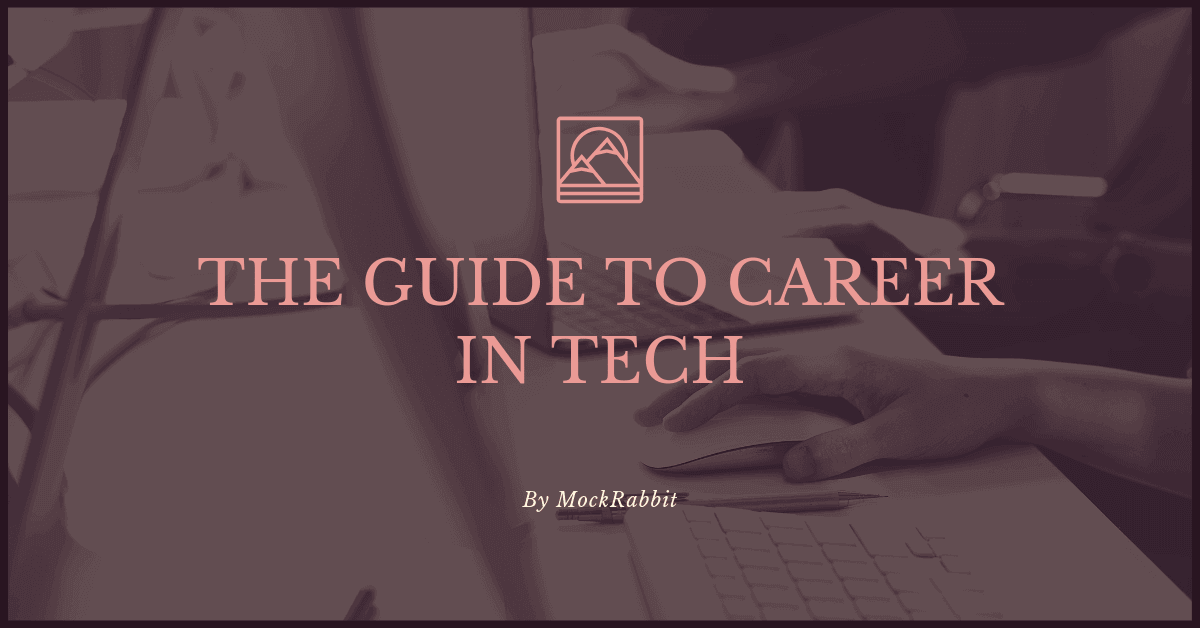 Software development industry will continue to dominate the world. Powered by high-speed internet, computing hardware and modern software stacks like 3D printing, IoT, Artificial Intelligence, Machine Learning, Augmented Reality, etc, it will continue to offer the most lucrative and high-growth career opportunities.
Our goal behind this Tech Career Guide is to help you with the strategies, tools, and actions you can use for becoming a complete software developer. Here is why:
One, This guide combines proven strategies and guided methods to help you develop a concrete understanding of building a meaningful career. You will find the most credible, authentic, and proven techniques which people have used to succeed in their career.
Second, I have pursued a successful career myself following the ideas and methods provided in the guide— starting as a software developer in 1992, becoming CIO of Sony Music in 1998, working as a CEO and Head of Digital Business at Zee Entertainment, and finally, become entrepreneurs in 2010 to start and run my own business.
And third, since the past 5 years, I have interacted with over 25,000 undergraduate and postgraduate students through my workshops and training to guide them to build a better career. These interactions made me feel strongly about the need of a guide which can provide motivation, strategies, tactics, and perspective that can guide you to learn, build, launch and grow their career to leverage their geniuses and live a happier, healthier and meaningful life.
This guide is designed to guide your path to achieve success in your career putting together the content, tools, and resources which will become useful for you to achieve your life goals. You'll be able to get answers to these questions:
Do you know what interests, skills, and personality you need to hone in order to become a successful technology professional?
How to pursue your hobbies, job, career and calling to live a happier, healthier and meaningful life?
How can you develop an interest in software development so that you can enjoy doing it every day?
How to choose the right software technology track? What's are the emerging technology developments that provide high potential opportunity?
How to transition into new technology to stay relevant and strike better earnings?
Using this guide you will be able to:
Plan your career roadmap to develop visibility and clarity about where you are now and what actions you need to take in order to get where you want to be. You will have access to insights, tools, and templates to guide you for achieving your goals.
Success stategies for you to achieve real results through proven tactics and perspectives.
And, solid tips for learning, resume making, cover letter, and cracking the interview with ease.
Fueled by ever-evolving modern technology paradigm and constantly expanding the application of technologies provides a highly promising career. You are assured of attracting higher salary, spending your time doing more meaningful work and feeling a sense of accomplishment for making an impact in the lives of people across the globe.
You can use this guide to develop clarity and confidence knowing what it takes to succeed whether you are thinking of getting into it, studying, looking to launch your career, want to transition into tech or looking to upgrade your position.
Section 1 will guide you with the insights you can use to plan your ultimate life goals, your immediate career goals, life priorities, develop tech career roadmap, and have an action blueprint to guide your path acquiring skills, developing your personality and preparing yourself to get your dream job.
Section 2 will help you guide you to put your efforts to scope out your learning plan, strategies for effective learning, courses you can choose and practice your skills to become the best one whom the hiring manager can't ignore.
Section 3 is dedicated to the job search, finding the right companies for your chosen career path, social networking for career success, resume making, cover letter and how to communicate effectively with the hiring manager.
Section 4 is your guide to understand the interviewing process and interview tips you can use to master it to crack the coding interview with confidence.
And lastly, section 5 is for you to learn the tactics you can use during the onboarding and delivering better result and attracting the attention of your employer with positive results.
Beginning with the end in mind
Everyone is working harder than ever, but they are going nowhere. People are living tired, frustrated, disappointed and having severe lack of meaningful work. It is happening because they are doing it without having the vision and clarity.
If you too are in the same rat race, I want you to stop for a moment. I want you to dream of your future self. I want you to know who you want to be. I want you to align yourself so that you are visually, emotionally, physically and mentally committed to your ultimate life goals. I want you to connect with your unique self and then define the personal, moral, ethical guidelines which will help you present your best self to the world and make you live an accomplished life.
Before you go any further on knowing what you want to achieve in your life, I suggest you pause for 5 to 10 minutes — Sit straight, close your eyes, do deep breathing, and take yourself to your distant future self. Start dreaming your future self with these questions:
If someday you have to make your biopic, what would you like it to be?
On your death day when you are counting your last breath, what is that you must accomplish to claim "What a worthy life I lived?"
What else would you like to do if you have all the money and resources of the world?
Write down your personal mission statement based on what you have dreamt while doing the dream meditation