Thrive in a fast paced world
Appetals Solutions Pvt. Ltd. is a technology agency with deep expertise in crafting web, mobile and enterprise technology solutions for its clients. We develop, implement and deploy product or services to create new business models and develop new streams of revenue and profit. We combine customer insights, strategy, design and technology services to create a journey from concept to company.
We care about how our tomorrow is going to be more meaningful. We are makers of digital products and services using focused approach, tools of innovations, and field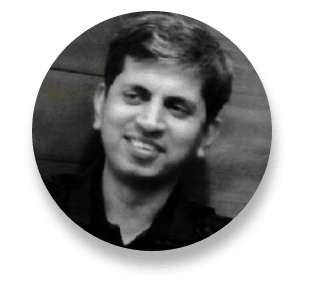 For the past 25 years, award-winning Ishwar Jha has been many people: Corporate Executive, Technologist, Digital Thinker, Innovator and Product Evangelist, culminating into a single motivator driven by his vision. A vision which has enriched people's lives with the passion he exudes throughout his work and within his process. Over the years, he has advised countless global corporations, as well as entrepreneurs at the beginning of their craft looking to excel in their field which led to launch a series of path defining  products and services.
During the 18 years of his Corporate career stint with 5 leading companies Ishwar was the former CIO of Sony Music, where he conceived and developed Demand forecasting system and got him conferred with "IT Implementation of the Year" award by PC Quest Magazine.
As the CEO of Digital Services of Zee Entertainment Enterprises Limited, Ishwar was also instrumental in the implementation of Asia's largest Digital Assets Management System to digitize, tag, archive and syndicate the multimedia content.
He was also featured in "CNBC TV 18 Young Turks" for launching the world's very first 3G based TV service to stream live TV, movies on demand and YouTube videos in your vehicle. Commended for his work, Ishwar received several awards for his contributions in the field of technology and business, including "CIO of the Year 2006" from CIO Magazine and "Best IT Implementation of the Year 2004" from PCQuest Magazine, among others.
As a thought leader, writer, speaker and teacher of cutting edge corporate innovations within digital product development, digital media, and content platform, Ishwar is a master at his craft. As the Founder and CEO of Appetals, he works closely with clients to mould their ideas into a distinct product built on ethics, speed and the boldness of entrepreneurship.