Sometimes we prepare in and out about our subjects so much that we forgot to get our hands on some basic yet important behavioural questions and this is where interviewer caught us off guard. Most of us don't even know how to cope up with such catch 22 situation.
Wouldn't it be incredible if you know precisely what questions interviewer would ask you in your next prospective interview?
Here is the breakdown of the top 10 Common Interview Questions that interviewer would ask you. Also, we are recommending one golden rule i.e don't mug up answers for such questions.
Your answers to such questions should entirely depend upon your own experience, it should look more candid not like a rehearsed script.
Consider this list before giving an interview and put your best foot forward
1. First and foremost interviewer's favorite questions "Please tell us something about yourself "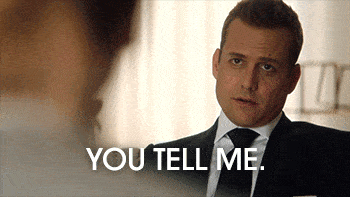 This sounds a bit simple but going unprepared and giving an unorganized answer can ruin your whole interview. This Common Interview Questions is considered as an ice-breaker question to know about one's personality and also an open-ended medium to start the conversation. It gives a base to the interviewer to judge a person and his journey.
Here's the drill: Don't ever dwell into your personal life and interest. Rather use this question to pitch yourself why they should consider you as the right fit for the job. Just dig deep into this question by first presenting your present work, then showcasing your past experience and then your future – what do you exactly want to do.
Don't ever go bullets by bullets from your resume because they know what is written in it, all they want is some extra piece of information you. You can make it more interesting by adding your accomplishments.
You can set the tone of your entire interview either you make it or break it. So, we advise choosing your words very carefully and lead with your strongest selling point. You can wrap up your answer quickly by indicating why you are looking for a new job and how you can justify the position.
Tip: Try to briefly highlight at least 2-5 points that you think make you stand out.
2. Tell us about the toughest call you have taken recently.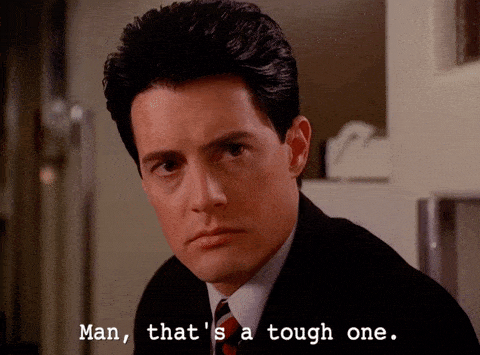 While jumping to answer such questions it is very important to understand the hidden meaning behind the question so that you can address it phenomenally.
What is the intention behind such questions always try to figure out this? Interviewers are least bothered about the decisions you have had to make- but rather they are more concerned with your decision-making skills along with some other attributes. The goal here is to evaluate a candidate's reasoning ability, problem-solving skills, judgment, and possibly willingness to take some smarter risks.
Don't try to make any fictional story because they can catch you easily. It's their damn job and that's why they have reached that place and position.
Always make sure that the story or explanation you tell is relevant to or can be easily related to the position that you are applying for. The simple rule of thumb is precision and relevant. Why we are telling these two key factors as thumb rule because most people can be easy to get carried away when sharing a story – especially if it is important to them or crucial to their careers.
Interviews are time bounded and you will have to give your best shot in that limited time slot. Prepare this answer in advance if you are at the manager level and rehearse your answer to make sure that you state it in the best possible manner.
Sample Answer: A few months ago at my current job I was being considered for a promotion to an account director level within the company. Although I was very grateful for the consideration- at the time I was overseeing several client's accounts- a few of which were at a very critical stage and I felt that my promotion could negatively affect the progression of those critical accounts.
After speaking with my seniors and expressing my concerns- we decided that it would be best for me to maintain my current position and go for promotion in the future. Also, check in spite of being a genius why you fail in a job interview.
3. How you worked effectively under pressure/ What is your work strategy under the pressure.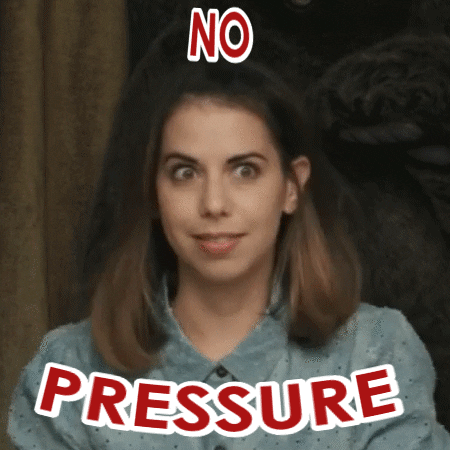 Figure out what is interviewer's intention behind this question. It is the most desirable quality that interviewer looks in a candidate. Here explain to them all those circumstances where you encountered a lot of work pressure and that you have experienced these kinds of situations in your job and handled them very gracefully.
Here your skills such as the ability to make quick decisions, organizing and prioritize and dealing with change or uncertainty are tested. Coming up with the best version of yourself under the pressure and outshining even under adverse periods.
Always mention how you proactively plan and organize the schedule to reduce the adverse effects of pressure by thinking ahead. Stressful situations are bound to happen in professional life, it is always the approach to tackle the situation.
Sample Answer: I had been working on a crucial project that was scheduled for delivery to the client in 90 days. My senior came to me and said that we needed to speed it up and be ready in 70 days while keeping pace with other projects on time. I turned it into a challenge for my staff, and we effectively added just a few hours to each of our schedules and got the project done in 70 days by sharing the workload equally.
Of course, I'm blessed to work with great people, but I think that my effective allocation of tasks was a key factor for the success of the project. Such a situation don't ruffle me too much. I know it's part of the process and it's going to pass soon. These common Interview questions can be the key to interview success.
4. What do you know about the company?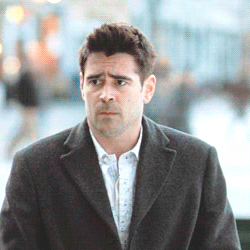 One should be completely aware of the prospect employer, always read their "About Us" Page. When a hiring manager asks such question they want to gauge your knowledge about the company.
If you know absolutely nothing, it'll kill all your chances of getting through. If you did no research and try to lie and cover it up in the front of the interviewer, it will worsen the situation. So always make sure you actually do your homework.
It will hardly take your 5 minutes of research which you can even utilize while travelling towards the interview location. And also keep one thing in mind, saying things that aren't accurate or correct will also penalize your chances of getting hired.
Always try to state only those facts that you're 100% sure about than walking abruptly into the interview with 10 facts and get half of them wrong or inaccurate. Always try to keep it simple and just know 2-3 basic yet important facts about the company.
Now the question arises what kind of fact one should give consideration you can research >> What do they sell?, What are they best known for?, in which countries or areas they are catering their services, glance at their LinkedIn page and read the about us section.
Sample Answer: Well, I know you're one of the biggest providers of ATS software, and you were founded in 2012 when your CEO realized many small businesses spend far more than they should on ATS, which hurts their growth. The story on your websites "about us" page catches my attention, and it seems like there's a big need for this product based on how quickly you've grown."
5. Why do you want this job?
Here the objective is very straight and clear, a company wants to hire only those who are really passionate about the job, so you should have a great answer about why you want the position. Two facts here you should clearly dictate in your answer i.e list reasons why this role fits for you and the second thing what is special about the company that you want to be associated with it.
Always remember, paper qualifications do not tell if you have the power or the gumption to take the company's business to a new level. You must convince them about your determination, ambition, confidence & courage. Craft the perfect response that will impress recruiters on three fronts: your deep knowledge and enthusiasm for the company, your skills, and your general competency with the position.
Sample Answer: "I think XYZ is a great organization, I admire their ethical stance and Iám very impressed with their work style. That kind of organization I'd like to be in. I know you need a person who can work in shifts, who are good with the clients and who will give a positive contribution to the company's growth.
I really enjoy collaborating with the clients, helping them with the strategy and planning, explaining the campaign execution and increasing the ROI."
6. What are your greatest strengths at work?
This Common interview question is tricky and meant to solve another question and that is why you are the best-qualified candidate for this job. This question is considered one of the easiest job interview questions but can become quite tricky for those who are way too modest or they fail to throw some light on-target strengths.
Your response to the question will help the employer decide whether or not you are the strongest applicant for the position.
When you are asked about your strengths, try to highlight attributes that will qualify you for the specific job and set you apart from the other candidates.
It's also very critical to show the interviewer that you have the qualities the employer is seeking in an applicant. Also, one of the best ways to respond is to describe the skills and experience that you have which directly relate to the job you are applying for. Now its time to make a list of your skills that match those listed by your employer.
This list can include your education or training, soft skills, hard skills, or even past work experiences. Narrow down your list of skills to three and five particularly focusing on strong skills. Now make a note next to each skill, and also pen down an example of how you have used that strength in the past.
Sample Answer: I have a very strong work ethic. When I'm working on any project, I don't just want to meet deadlines. Rather, I prefer to complete the project well ahead of schedule and with that too with the perfection. This year, I even earned incentives for completing my two most critical projects one week ahead of time.
7. Tell us your greatest professional achievement?
This question is easy for the experienced one but it becomes tougher for the freshers to answer. Don't be humble about your accomplishments just try to brag them. If you are a good storyteller then trust us, the ball is in your court. It is a vital part of answering this type of interview question. Also, it is important to make your interviewer sense your pride and passion in your work.
It's always best to review the job description or job posting. What skills are listed as desired for the job? This will also guide you to the most relevant answer for this Common interview question. Try to reflect upon achievements that demonstrated the required skill. Describe your accomplishment in detail and highlight all the job-related skills you used. Point out how you proved to be an asset for the company.
When an employer asks about your past successes, interviewers particularly want to hear about achievements that boosted revenues, decreased expenses, solved problems or yours any innovative plans. Be honest with your answer, they can catch your cooked story anytime. So be careful while answering such questions and also keep your answer organized. If you do not organize the proper response, it may fall flat and all your efforts will go in vain. Sample answer: In my current company as an office manager, I brought several cost-saving measures that saved the company's revenue, without scrimping on required services.
8. Where do you see yourself in five years?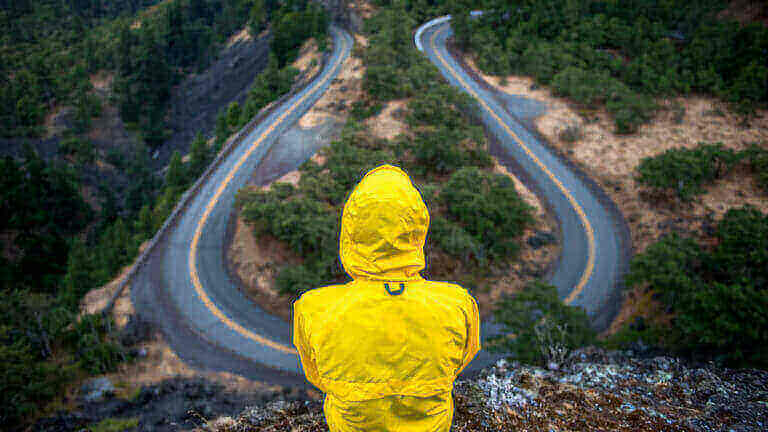 Be specific about your goals, if in any case interviewer sense that you are not determined you might lose your chance. So here interviewer wants to unfold some facts about you
Whether you are ambitious or not.
Where you want to take yourself i.e your realistic expectations for your career.
your ability to plan ahead

Don't give such answers suppose you are being interviewed for IT Manager but your answer depicts as if you want to become some investment banker. A complete drift of carrier might upset the interviewer. So it's better to set some realistic goals and burst your bubble of imagination. Any interviewer never wants to invest time and effort in someone who is already planning to leave for something better as soon as it comes along. So make sure you answer this question only if you have something solid not the part of your fantasy to come on the table. Make your answer truthful and specific, it should be broad enough that it doesn't raise any sign of doubts about your candidature.
Also, show them how desperately you want to grow with the firm. See nobody can forecast the future, company could go out of business, they could fire you, or even you could be lured away for some better opportunities. Give more impact to your answer, by providing general idea about the skills you want to develop, the types of roles you would like to be, how can you wear many hats and what can you accomplish. In any profession, there is always room to grow and evolve your learnings. There might be a particular area of interest you want to focus on in the position you're interviewing for, and it might take reasonably several years for you to reach that expert level. Thoughtfully reflecting on work, subject matter and industries you have an interest in can help form ideas for where you see yourself in five years. Sample Answer: I would like to continue evolving my marketing skills as well as my leadership skills over the next few years. I firmly believe this experience will fuel my ultimate dream of becoming a leader in the marketing department or reaching a top-notch position in marketing.
9. Why are you leaving your current job?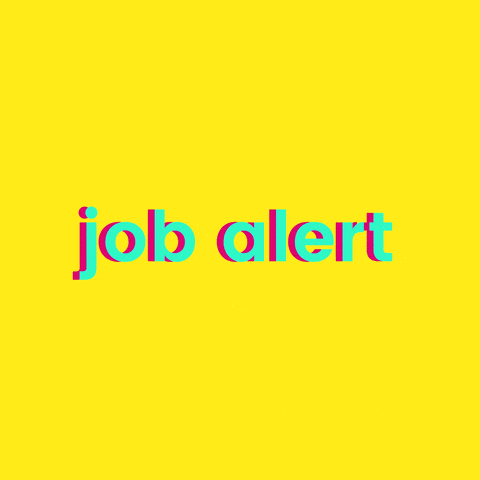 This question definitely requires preparation because giving nasty comments about your employer and boss can toss your interview. While answering this question, it can also raise lots of counter questions about your personality. It's better to keep things positive and very simple. We understand you might have lots of disagreement with your boss, your work environment sucks, you hate office politics, or you were not getting the chance to showcase your skills. Also, they can gauge your work ethics with this question. Sometimes it really makes sense to leave a job if you're not appreciated, but remember to be aware that this reason should be expressed skillfully so you don't appear to be a victim. There are so many good reasons to leave a position — some that should be discussed in a job interview and some that absolutely should not. The general rule of thumb here is that you should always be left to move towards a better opportunity. Try not to position it as fleeing from a bad opportunity. Sometimes Interviewers are so involved that provoke you to badmouth about your previous company. But the ideal answer should be from their perspective: You are only thinking about leaving because this new opportunity is simply awesome. Keep your answer short and precise. Though it's important to justify your interviewer's question in explaining why you want to leave your job, cut down your response to around one or two sentences. Sample Answer: I've learned a lot in my current role, but I'm looking for an opportunity that provides me with more challenges as I continue developing my skills. Else, you can simply tell them I love my current role and colleagues, but I've reached a threshold value where there are no longer growth opportunities on my team. Can you tell me a bit about my growth opportunities over here, and what the company does to develop employee careers?
10. Why was there a gap in your employment?
Whether you took time work to care your newly born baby or were made redundant and had a really hard time in finding a new job in the new city, employment gaps can always be a little off-putting to recruiters. First thing always remember never let yourself down, you are not alone there are so many people who have employment gaps and they still manage to get their dream job. If you have such gaps be prepared for it because they really want to know your story.
You don't need to give employers a ton of personal details, only serve them basic core facts. In other words, get in and get out as fast as you can, without dwelling in the deep. There could be multiple reasons like you become the victim of cost-cutting, the company was forced to lay off some staff, you took leave to look after your ailing family member or even for higher studies.
Sample Answer: After a successful five-year career as CA at CompanyXYZ, I took maternity leave and then completed my law degree. Even during that period, I have been preparing for the next further step in my career grooming by developing the specific skill set that your organization is currently looking for. Well Done! you have made through these top 10 most common interview questions. Practice them until you're perfect because practice makes a man perfect.